Atmospheric Weather Electromagnetic System for Observation Modeling and Education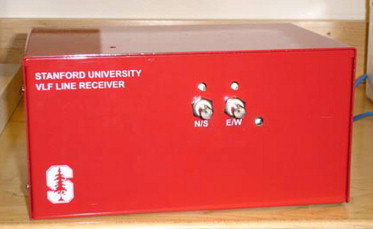 Student and researcher use
Moderate cost
Receives all VLF stations and covers frequencies 30Hz -50 KHz simultaneously
High-resolution 16-bit
Accurate timing via GPS
Monitors solar SID's, lightning, GRB's, ionospheric phenomena, etc.
Requires 2 antennas: N/S and E/W and a location such as a field to set up.
Requires a computer with processing power to keep up with high-speed data stream and FFT calculations.